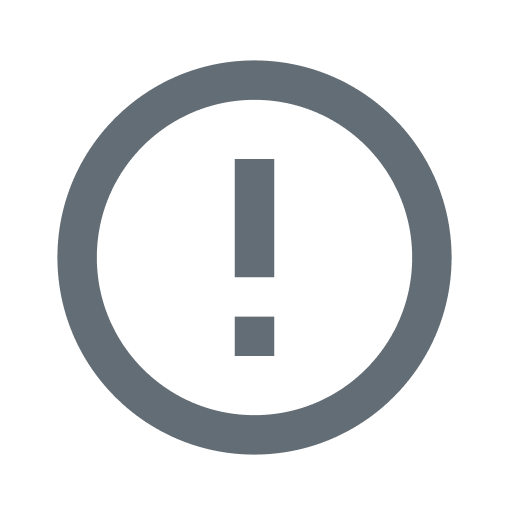 By CHERI ROBERTS for Challenging the Rhetoric
Bundy family supporter, the Voice of Idaho (TVoI) founder, Michael Emry, husband of Becky Hudson, was arrested today.
Emry is in part responsible for creating the Harney County Committee of Safety, telling The Rockland Times, that he …
…became involved with the Hammond family to guide and assist them and the citizens of Harney County in putting together a County Committee of Safety to include III% militia groups (111% refers to the 3 percent of colonists who fought in the American Revolution), who in turn would provide enforcement capabilities to a people's grand jury. "I also came as an imbedded reporter for the III% militia.
Liberty movement leader, Maureen Peltier, who is known in Patriot circles as SSG Moe, posted to her Facebook page:
This was followed by a post on Facebook page, The Cowboy and the Lady:
While they waited on the rumor mill, I picked up their slack and found some real facts.
Emry's booking report at Oregon's Deschute's County Jail says  he was arrested on an out of county warrant . The arresting authority was the FBI. He is currently at Deschutes County jail awaiting transport to an as yet identified county.
It is unknown to what extent, if any, of Emry's audio/video equipment was confiscated. It is also unknown, at this time, whether the arrest is in relation to the January's armed takeover of the Malheur National Wildlife Refuge, or Emry's ties to the events in Ada or Adams county relating to the #Justice4Jack campaign, or something else altogether. Ot regarding Brian Wood leaked info/doxing.
Emery spent copious amounts of time in Burns as well as at the refuge during the Oregon Standoff. Sometimes passing out pocket Constitutions to FBI agents. He has since relocated to John Day, Oregon, living in a trailer and launching a TVoI spinoff, The Voice of Grant County.
According to the Oregonian's, Les Zaitz, Emry's warrant was on a weapons charge.
BREAKING: Michel Emry, "embedded" reporter at refuge with militia, arrested by FBI in John Day Friday on weapons charges. Details to come.

— Les Zaitz (@LesZaitz) May 7, 2016
According to a post this evening by Hudson:
Or, maybe he is responsible for this leaked document.
Here is the actual arrest warrant for Emry, who was picked up on a weapons charge. According to the FBI's warrant, Emry was charged with unlawful possession of a machine gun that was not registered to him and unlawful possession of a firearm with an "obliterated" serial number, the FBI said in a statement Friday night. here is the FBI press release.
The MK was stolen by Emry from the Idaho shop he worked at, and Emry himself is said to have been the one that messed with the gun's serial number. Jim Weaver, his former employer, had not been aware of the theft. he was shocked when he heard the news, as reported by OPB's, Kimberley Freda,
He definitely took the gun — no question about that," Weaver said. "Everything else is where it's supposed to be, I checked the place. I have the serial number and my paperwork and all that, but I'm going, 'Holy cow.'
Here is the FBIs picture of Emry's 50 M2 from the arrest document.
Here is a live example of the capabilities of this machine-gun.
ATF conducted a records search of the National Firearms Registration and Transfer Record ("NFRTR") on Michael Ray Emry and learned that Emry has no firearms registered to him.
Emry is currently being held in the Deschutes County Jail awaiting transfer to Eugene on Monday, May 9th where he will make his initial appearance before a federal magistrate. Assistant United States Attorney Nathan Lichvarcik is prosecuting this case.
According to updated reporting by Zaitz,
FBI agents searching his trailer and vehicles found a fully automatic .50-caliber machine gun – a Browning M2 — under the bed in the trailer. Law enforcement sources also said agents found explosives.
Here is some very interestinThe Voice of Grant County speaks link to full post: https://www.facebook.com/permalink.php?story_fbid=934637753300478&id=901946629902924g legal background info on Emry when he was a Government witness. Emry has a documented history of bomb-making. Here is his actual testimony from 2004.
More details as they become available …
In the meantime, check out this vid where Spitfire says internet talk show host, Pete Santilli, checks everything he does with Emry first. Emry admits to having worked for the Feds. There is some pretty damning stuff recorded for prosperity. Santilli taught Spitfire well on how to incriminate ones self. Spitfire has an additional video, not posted here, that he has marked 'private' that is very inflammatory for them all, including Emry, who participated in an extortion attempt against a fellow YouTuber. The audio of which has been archived.
*
<LISTEN TO THE LATEST CTR PODCAST>
Thank you! If you like this or other Challenging the Rhetoric articles, please share. Don't forget to follow the website, Facebook page and/or@CTRNewsFeed on Twitter and of course listen to the LIVE show every Weds. @ 6pmPST/9pmEST. You can also pick one from the archives or on YouTube.  If you would like to make a PayPal donationin support of the show, it is appreciated.
Checkout these other recent articles by Cheri Roberts …
Some content on this page was disabled on March 24, 2021 as a result of a DMCA takedown notice from Dennis Flaherty. You can learn more about the DMCA here: